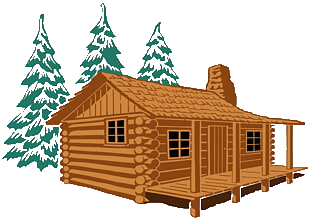 Cabins for rent in the woods, river cabins, fishing cabins, lake cabins, Texas Highland Lakes cabins, and Texas Hill Country cabins.
If you are the type of person who likes to rent a cabin and experience nature at its finest, you will love staying at these rental cabins in Texas!
Listed below are a large variety of rental cabins, and some cabins for sale. You will find cabins in the woods, cabins on ranches and farms, and cabins on lakes like Lake Buchanan, Lake LBJ, Canyon Lake, Cedar Creek Lake, and Lake Travis. There are also cabins on rivers and creeks like the Llano River, Blanco River, Colorado River, Frio River, Pecos River, and Hamilton Creek. The Texas Hill Country and the Texas Highland Lakes area are popular for cabin rentals.
You will find cabins for fishing, cabins for enjoying nature, cabins for enjoying a little peace and quiet, and cabins in tourist areas near tourist shopping and tourist attractions.
here is a wide range of cabins from newly built log cabins to cabins that have been around for a while. Take a look at our Texas cabins below and enjoy a memorable weekend in your cabin rental.
Cabin Owners: If you have a cabin you would like to rent out - Click Here.